Some people don't need a red carpet event to completely own the internet with a look. Zendaya is one of those people, and celebrity stylist Law Roach posted the photo to prove it.
"Easy Kill….. @zendaya wearing @pertegaz and @bulgari jewels," he wrote alongside this photo of Zendaya in this all-green absolute stunner of an outfit.
Zendaya shared the look on her story, and then obviously noticing how absolutely killer it was, posted it to her grid, writing, "I guess I'll put it here too."
In case you didn't know, this is one star who absolutely looks great in anything, but seems to really love a green moment (who can blame her?!).
Like: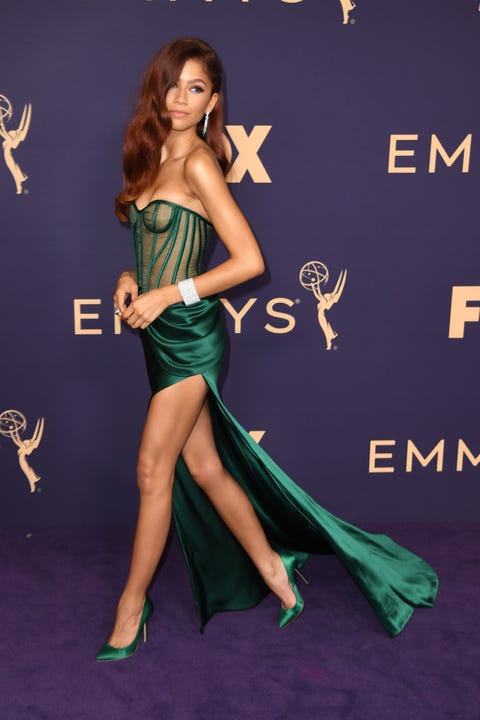 And: