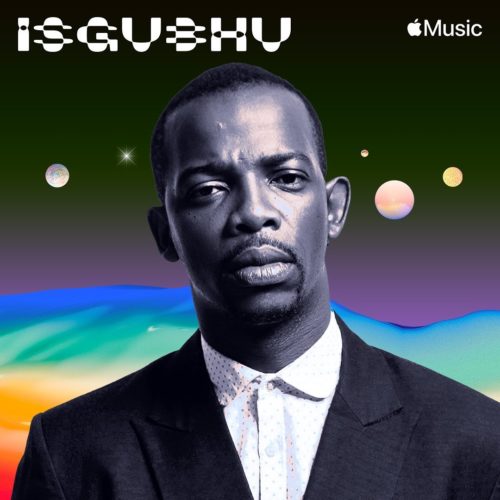 Zakes Bantwini carefully drops his Isgubhu playlist with 26 tracks in it.
He took the range from Afro House to Deep Music, and a few touches of Amapiano.
Zakes Bantiwini has revealed to his fans to have interest in other artists like Sun-EL Musician, Beast RSA, Josiah De Disciple, and a few more on the site.
"This playlist is a taste into my world and what gets me going," he explains. "I hope it fuels your productivity!" Hear something that gets you going? Add it to your library.
See the full list below with download links
1. Zakes Bantwini – Osama
2. Thakzin, Sun-EL Musician – ICU
3. Kasango – Closer
4. Awen – I Will Survive ft. Kaargo
5. Drega – Amafu ft. Nana Atta
6. Soulroots & Zakes Bantwini – Love Again
7. BlaQRhythm & Karyendasoul – Your Love ft. Nana Atta
8. Da Africa Deep & Simo Moumen – Humans
9. Zakes Bantwini – Girl In The Mirror ft. Skye Wanda
10. Karyendasoul & Zhao – In Control
11. Kasango & Deep Narratives – Ngenani ft. Lizwi
12. Skillz – Emazwen ft. Nkosazana & TNS
13. DJ Beekay & Thandi Draai – Linda
14. Thandi Draai – Jika (DJ Clock Remix)
15. Zakes Bantwini & Karyendasoul – Abantu ft. Skye Wanda
16. DJ Sonic SA – Buya ft. Nana Atta & Skillz
17. Beast RSA – Pepereza 
18. Khensy & Cuebur – Huwelani
19. Josiah De Disciple, Boohle & Da Capo – Mama
20. Vanco – We'nsizwa
21. Citizen Deep & Kasango – Ilizwi ft. Bukeka
22. King Fela – Yehla Moya ft. Omagugu (Da Capo's Touch)
23. Nandi Madida – Organic
24. Zakes Bantwini & Drega – Dutywa To Kwamashu
25. Shimza & Darque – Kethiwe ft. Sino Msolo
26. Darque – Uthando ft. Zakes Bantwini (Shimza's Touch)