Raima Islam Shimu Age, Death, Husband, Children, Family, Biography & More » CmaTrends
Quick Info→
Age: 45 Years
Death Cause: Murder
Husband: Shakhawat Ali Nobel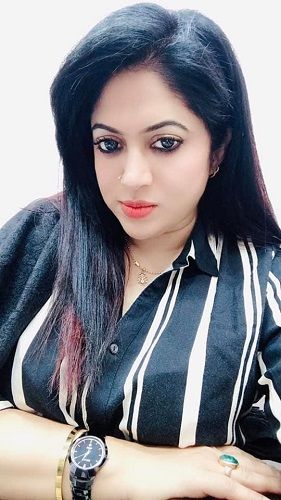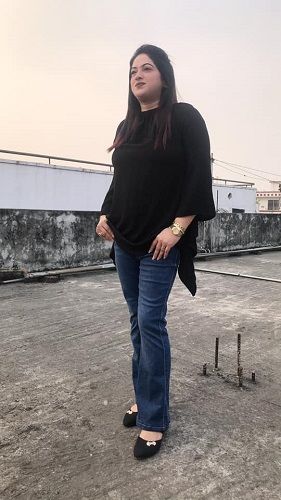 Some Lesser Known Facts About Raima Islam Shimu
Raima Islam Shimu was a Bangladeshi film producer, TV actor, and journalist.
She appeared in more than 25 Bangladeshi films and has worked with popular Bangladeshi film directors like Chashi Nazrul Islam, Delwar Jahan Jhantu, AJ Rana, Sharifuddin Khan, and Enayet Karim.
She has worked as an actor along with many famous Bangladeshi actors including Riaz, Amit Hasan, Bapparaj, Shakib Khan, Zahid Hasan, and Mosharraf Karim.
Apart from films, she has also acted in various Bangladeshi TV dramas.
She produced various Bangladeshi TV dramas under her film production company.
Raima worked at the TV news channel ATN Bangla as a Vice President of Sales & Marketing and joined the channel on 29 December 2020.
In 2020, she was also appointed as the CEO of TN Events Ltd., an event management company.
In the same year, she started a beauty salon 'Rose Beauty Salon' in Bangladesh.
On 8 July 2021, she launched a music production studio SR Production in Bangladesh.
In 2021, she started working as a journalist at Arthokotha-The National Business Magazine of Bangladesh.
She had a YouTube channel named SR Production Shimu. She uploaded videos released under her film production on the channel, and as of January 2022, her channel has 111K subscribers.
Shimu was an animal lover, and she owned a pet cat.
She was also one of the members of the Bangladesh Film Artists Association.
She went missing in January 2022, while she was on shooting for an acting project in Mawa, Bangladesh. Her brother then filed a missing report in a local police report after he was not able to contact his sister. The local police carry on a search operation, and on 17 January 2022, they found Raima's body in a sack (the body was cut into pieces) near the Hazratpur Bridge in Keraniganj, Bangladesh. Later, in the investigation process, Raima's husband, driver, and four other people were detained. Later, the elite anti-crime and anti-terrorism unit of the Bangladesh Police 'Rapid Action Battalion' (RAB) arrested them, and in further interrogation, Raima's husband Shakhawat Ali Nobel confessed his crime and said that the reason for conducting such a crime was various disputes in their (Raima and Shakhawat's) married life. In the initial investigation process, the local police said,


Injury marks found on Raima's body led to believe that she might have been murdered by criminals on Sunday, following which her body was dumped. Her body was then taken away in a car. We confiscated the car. The body has been sent to the Sir Salimullah Medical College Hospital (SSMCH) for autopsy, and an investigation is underway."

While talking to the reporters, Raima's brother said,

Nobel is a drug addict. He often argued with my sister. I have seen blood in Nobel's car. He was not at home from 8 am to 10 am on Monday, I assumed that he discarded the body during that time."

Later, when Raima's sister was asked about the murder. She said,

I am at the police station now; Preparations are underway to file a case. After the case, I will go to Sir Salimullah Medical College Hospital to take my sister's body. We have not been able to take a decision yet regarding the murder convicted by my sister's husband or not. But we are talking."
Sakshi Dwivedi Age, Height, Boyfriend, Family, Biography & More
Adivi Sesh Wiki, Height, Age, Girlfriend, Family, Biography & More
Rithu Manthra (Bigg Boss Malayalam 3) Height, Age, Boyfriend, Family, Biography & More
Priyaank Sharma (Padmini Kolhapure's Son) Age, Girlfriend, Wife, Family, Biography & More
Pariva Pranati Height, Age, Husband, Children, Family, Biography & More
Thomas Perez Height, Weight, Age, Biography, Wife & More
Suresh Prabhu Age, Wife, Biography & More
Sudhir Dalvi Age, Wife, Children, Family, Biography & More!