Omprakash Rajbhar Age, Caste, Wife, Children, Family, Biography & More » CmaTrends
Quick Info→
Hometown: Varanasi, Uttar Pradesh, India
Age: 59 Years
Father: Sannu Rajbhar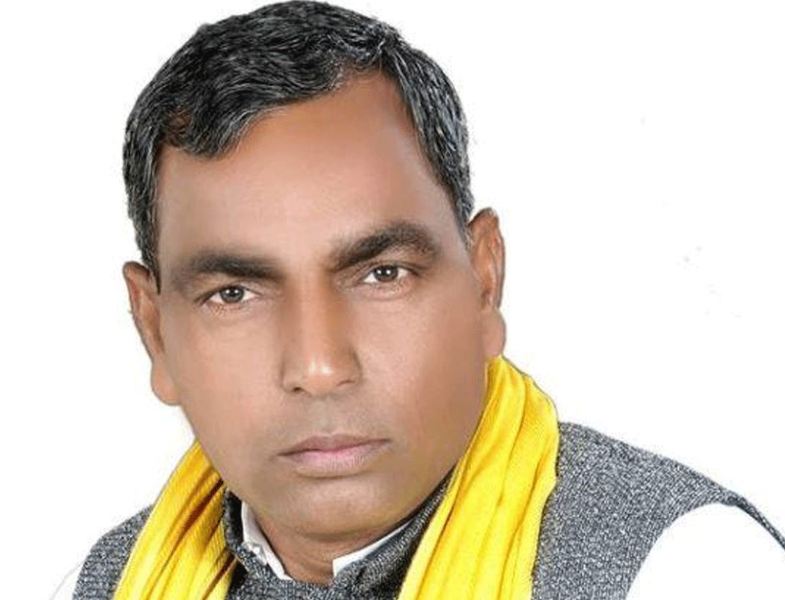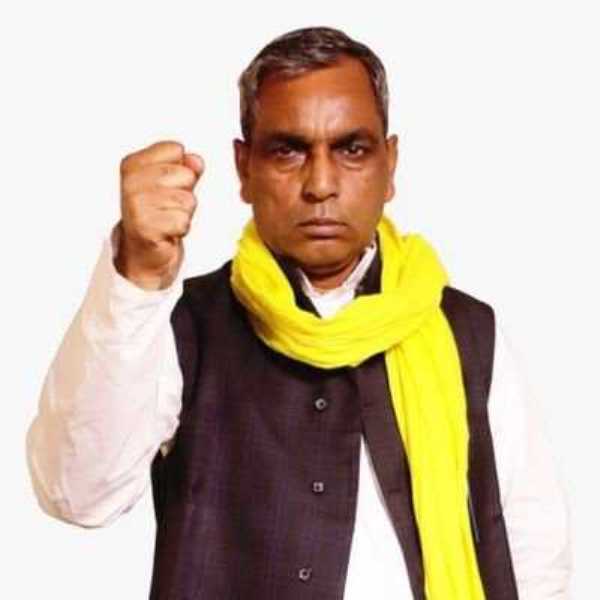 Some Lesser Known Facts About Omprakash Rajbhar
Omprakash Rajbhar is an Indian politician who is the Chief of the Suheldev Bharatiya Samaj Party (SBSP). He was elected as a member of the Zahoorabad constituency of Uttar Pradesh in the 2017 Legislative Assembly elections. Omprakash Rajbhar is the leader of the Ekta Manch alliance in Uttar Pradesh, and the Suheldev Bharatiya Samaj Party is a part of Ekta Manch.
Omprakash Rajbhar was appointed as the Cabinet Minister in the Yogi Adityanath ministry and was given charge of the Department of Disabled People development.
Omprakash Rajbhar was told to quit the post of Cabinet Minister in the Yogi Adityanath ministry on 20 May 2019 when he got involved in the anti-alliance activities.
On 13 January 2022, in a video interview, Omprakash Rajbhar stated that he was not a Hindu.
Omprakash Rajbhar remains very active on his Twitter account. He is followed by more than 93k people on his social media account. On his Facebook account, he is followed by 228k users.
Omprakash Rajbhar often attends the news debates on renowned Indian news channels.
In 2021, Omprakash Rajbhar stated in an interview with media houses that the partition of India and Pakistan would not happen if Muhammad Ali Jinnah was appointed as the first prime minister of India. He said,


Had Jinnah been made the first prime minister, the partition of the country would not have happened."
In November 2021, Omprakash stated while addressing a political rally that Hindus start their new work with the name of Ganesha, in the same way, Suheldev Namah must be enchanted before steeping into the politics otherwise it would be regarded as a curse. He said,


The way Shri Ganesha says Namah when worship starts in Hindu society, in the same way in the politics of the country, unless someone says Suheldev Namah, his welfare will not be there in the country."
In 2021, Omprakash stated that if he would come into the present government then he would make it a rule to send those parents to jail who did not send their children to school. He stated,


I will make such a law, under which parents who do not send school will be sent to jail."
In July 2021, Omprakash Rajbhar tweeted that those BJP leaders who married their daughters to Muslims had the same DNA. For this statement, he was disgraced by several social media users.
बीजेपी में जितने बड़े हिन्दू नेता है,उन्होंने अपनी बेटी-बहन की शादी किसी न किसी मुसलमान के बेटा से किया है,इसी लिए उनका DNA एक है,ये हिन्दू मुस्लिम को भड़का कर दंगा कराते है,लेकिन मुसलमानों से इनके पर्सनल रिश्ते अच्छे है। pic.twitter.com/6qKf0lLaOg

— Om Prakash Rajbhar (@oprajbhar) July 6, 2021
In 2022, Omprakash Rajbhar's Suheldev Bharatiya Samaj Party (SBSP) committed an alliance with the Samajwadi Party before the Legislative Assembly elections in Uttar Pradesh.
Aryaman Birla (Cricketer) Height, Weight, Age, Family, Biography, & More
Tanvi Azmi (Actress) Height, Weight, Age, Boyfriend, Husband, Children, Biography & More
Priya (Singer) Age, Family, Boyfriend, Biography & More
Faria Alam (Football Association Secretary) Height, Weight, Age, Boyfriend, Husband, Biography & More
K. M. Nanavati (Rustom Pavri) Age, Death, Wife, Children, Family, Biography & More
Aman Gandhi (Actor) Height, Weight, Age, Girlfriend, Biography & More
Rekha Thapa (Actress) Height, Weight, Age, Affairs, Husband, Biography & More
Simran Kaur Mundi Age, Boyfriend, Husband, Family, Biography & More