Deepa Mehta, Age, Husband, Children, Family, Biography & More » CmaTrends
Quick Info→
Profession: Filmmaker, Producer, Screenwriter
DOB: 01/01/1950
Age: 72 Years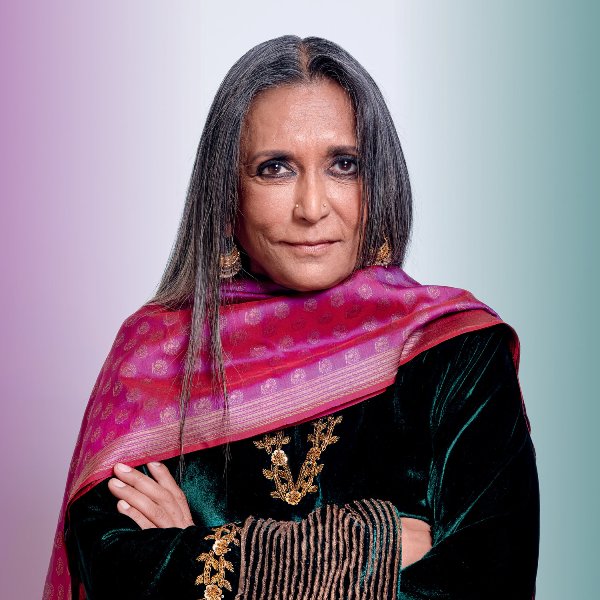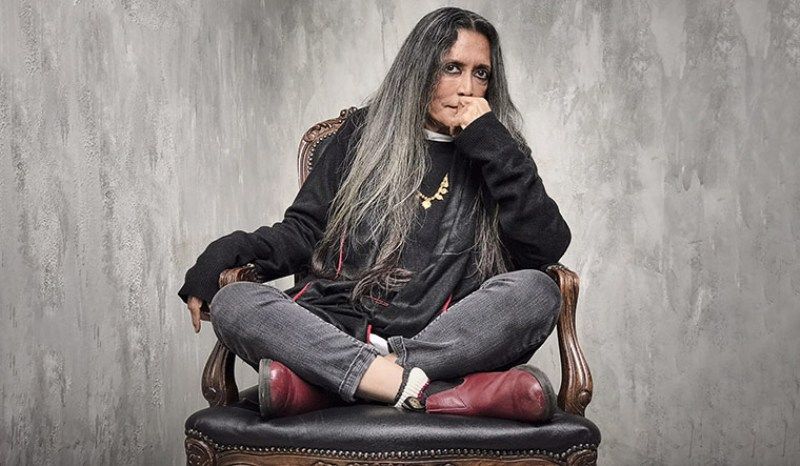 Some Lesser Known Facts About Deepa Mehta
Deepa Mehta is a prolific Indo-Canadian filmmaker, screenwriter and producer. She is the co-founder of Hamilton-Mehta Productions. She is best known for making movies on sensitive issues of society. She is an internationally acclaimed filmmaker and her movies are played at almost all the major international film festivals.
She was born in Amritsar, which is about 28 km away from the border of Pakistan. She grew up watching and learning the after-effects and impact of the partition of India. In an interview, Deepa said,


Even when I was growing up in Amritsar, we used to go every weekend to Lahore, so I just grew up around people who talked about it incessantly and felt it was one of the most horrific sectarian wars they knew of."
She shifted to Delhi with her family in her childhood.
Her father worked as a film distributor in Delhi which is why she grew up watching Indian commercial cinema.
Later. during her college life, Deepa started watching Satyajit Ray, Ritwik Ghatak, Non-Hindi cinema and Non-Japanese cinema. She even got exposure with directors like Truffaut, Godard, Ozu and Mizoguchi.
After completing college, Mehta began working for a production company that made documentaries for the Indian government.
When Deepa was directing her first film which was based on a child bride, she met Canadian filmmaker, Paul Saltzman. They got married in 1970 and moved together to Toronto, Canada in 1973, where they co-founded the production house, Sunrise Films. 
Soon after, the couple welcomed their daughter, Devyani Saltzman, who is an author and a critic.
Deepa made several documentaries and a tv series titled 'Spread Your Wings' (1977–79) under her production house, with her husband Paul and her brother, Dilip Mehta who is an Indo-Canadian photojournalist best known for his coverage of the Bhopal Gas Tragedy.
Deepa Mehta divorced her then-husband, Paul Saltzman in 1983 and got married to Canadian film producer, David Hamilton, who holds an MBA from Harvard University. 
The couple co-founded the Hamilton-Mehta production house in 1996.
Mehta then began making the Elements Trilogy, which turned out to be one of her most talked-about pieces of work. The Element Trilogy included 3 films titled, Fire (1996), Earth (1998), and Water (2005). These films were provocative and brought forward the taboo topics of society.
The film Fire (1996), was one of a kind and depicted a lesbian relationship between two housewives, who were shown as Hindu sisters-in-law. Once released, the film made Deepa face the rage and wrath of some fundamentalists who burnt her effigies and theatres in order to protest against it.
Fire (1996) not only received outrage but also immense appreciation and awards. It was a transnational production with non-Canadian actors, speaking a language other than English or French and despite all these facts, it opened the Perspective Canada program at the Toronto International Film Festival (TIFF) and won the award for Most Popular Canadian Film at the Vancouver International Film Festival. Some other awards won by this movie, include 'Best Feature Film by Paris Lesbian and Feminist Film Festival' (1997), 'Outstanding Narrative Feature by L.A. Outfest' (1997), 'Best Film by Verona Love Screens Film Festival' (1997), and 'Special Prize of the Jury by Mannheim-Heidelberg International Film Festival' (1996).
The second film of the trilogy, Earth (1998) showcased the uprooting of families during the partition of India. It was based on Bapsi Sidwa's novel, Cracking India, which was about the largest forced migration in the history of mankind.
She then made two other movies, Bollywood/Hollywood (2002) and The Republic of Love (2003), before making the final part of her Elements Trilogy, Water (2005). The making of this movie was nothing but a steep uphill journey for Deepa. The movie was supposed to be shot in the Western Ghats of India, precisely, Varanasi, but the extremists destroyed the production of the movie by breaking the sets, threatening the actors and even Deepa Mehta. This resulted in the delay of 4 years in the making of the movie. At last, Deepa decided to recreate the Ghats in Sri Lanka and shot her movie there under the false name 'Full Moon'.
Despite the protests, the movie released in 2005, which was about the conservative rituals of shunning the widows of hot meals, the right to re-marry, and basically the right to live life happily. The film was internationally acclaimed and was nominated for 9 Genie Awards (winning three) and an Academy for Best Foreign Language film.
After the success of Water (2005), Deepa kept her focus on making women-centric films like 'The Forgotten Woman' (2008) and 'Heaven on Earth' (2008).
Deepa Mehta made Midnight's Children (2012), an adaptation of a celebrated novel by Salman Rushdie. This movie was about two children born at the dawn of the Independence of India, and their story of how they were exchanged at the time of their birth. It was premiered at the Toronto International Film Festival and got nominated for 8 Canadian Screen Awards nominations.
Does Deepa Mehta drink alcohol?: Yes
Don Bradman Age, Wife, Family, Biography & More
Emanat Preet (Punjabi Singer) Height, Weight, Age, Affairs, Biography & More
Gawa Denzongpa (Danny Denzongpa's Wife) Age, Family, Biography & More
Omkar Kapoor Height, Weight, Age, Wife, Affairs & More
Vardhan Puri Age, Family, Girlfriend, Biography & More
Anupam Mittal Height, Age, Girlfriend, Wife, Children, Family, Biography & More
Neetu Wadhwa (Actress) Height, Weight, Age, Boyfriend, Biography & More
Antara Mali Height, Weight, Age, Affairs, Husband, Family, Biography & More