Chum Darang Height, Age, Boyfriend, Husband, Family, Biography & More » CmaTrends
Quick Info→
Hometown: Pasighat, Arunachal Pradesh
Age: 30 Years
Relationship Status: Single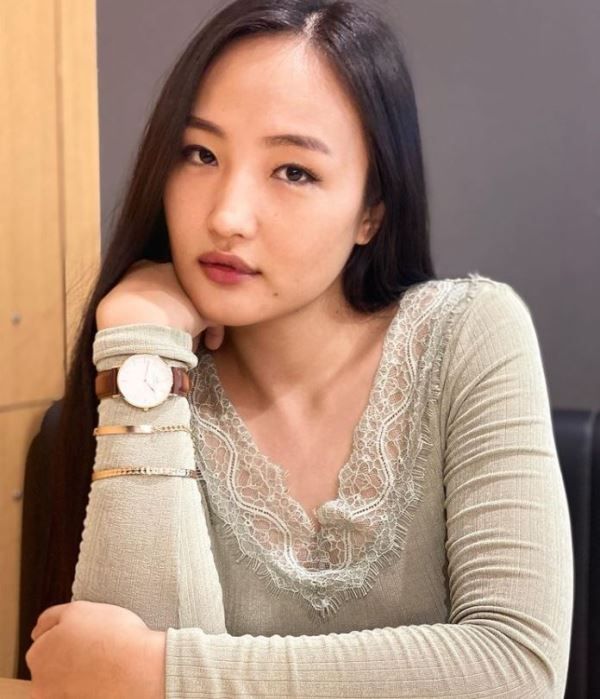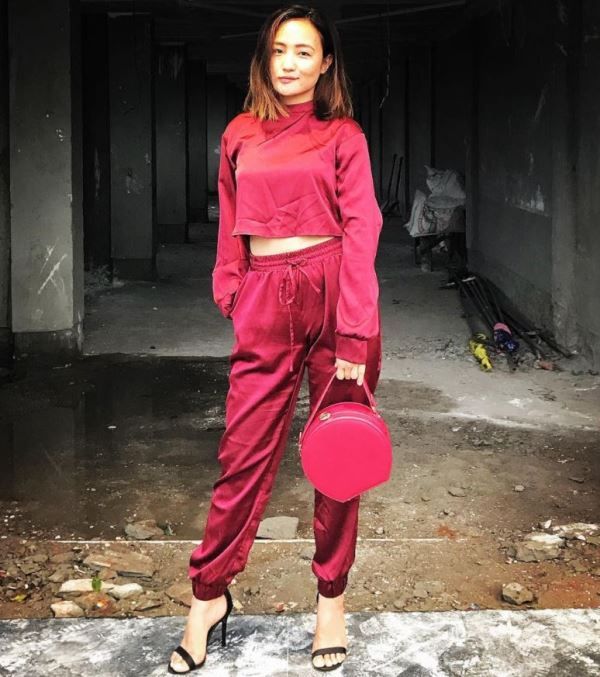 Some Lesser Known Facts About Chum Darang
Chum Darang is an Indian model, actress, and entrepreneur, who is known for being the winner of Miss Tiara India International 2017 beauty pageant. She has also represented India in various international beauty pageants including Miss Asia World 2017.
Chum was born and brought up in Pasighat, Arunachal Pradesh, India. She was a very tomboy kind of girl during her childhood. She used to roam around the village with her male friend. While growing up she developed an interest in acting and modelling.
Darang stated her pageantry journey in 2010, with participating in Miss AAPSU 2010. She managed to impress the audience with her performance and later she was announced to be the Miss AAPSU 2010. Her first win motivated her to pursue her career in modelling and she started participating in various National and International beauty contests.
In 2014, Chum Darang became one of the finalists of North East Diva 2014. In the following year, she also emerged as the 2nd runner-up in Miss Himalaya 2015.
Chum Darang, in 2016, participated in Miss Earth India 2016 contest and ended up winning the Miss Earth India Water 2016 title. Next, in 2017, she represented India at the Miss Asia World 2017 beauty pageant. There she competed with 24 other contestants who were selected from different countries across Asia. Chum Darang with her modelling skills stood as the 5th runners-up and she won the subtitle of 'Miss Internet' because of her great connected with her fans through social media platforms.
During an interview, when Miss Earth India 2016 was asked about her inspiration, she replied,


Sushmita Sen, because undoubtedly she is a woman of substance. She represented India and brought back the prestigious crown of Miss Universe home for the first time. She is a single mom of two and a great actress in the industry. She is a great, great woman and my role model in every way!"
In 2017, Chum Darang competed for the winning Miss Tiara India International 2017 beauty pageant. Defeating 28 other contestants from different nations across the world, she earned the title of Miss Tiara India International 2017. She also won the 'Miss Sports Gear' and 'Miss Best National costume' subtitles during the pageant.
On working with Bollywood actors Rajkummar Rao and Bhumi Pednekar, Chum described her experience as,


They both are so down to earth and work really hard. I know they are experienced, they know so much but during the shoot, they sat down, listened to the director and worked accordingly. I learned to be hardworking and grounded from them, the respect they have for other actors on set was another thing that I learnt from them."

She further added,

I had a great time bonding with them. I remember my first meeting with Raj (Rajkummar Rao) Sir. I met him at the lift. I was going down for my reading. And he was also coming, and I said, 'Hi, Sir.' And he said, 'Hi.' So I asked him — 'Are you coming for the reading?' He said, 'No, I think I'm not doing the movie.' And I was like, 'Okay.' So he was fooling around. That is Raj for you. He is like such a fun person."
Apart from being an actor, the Badhaai Do actress is also an entrepreneur. She is able to run her own coffee cafe called 'Cafe Chu' at Pasighat successfully.
She has also appeared in a small role in the series, Paatal Lok.
According to Chum, she aspired to become a teacher in childhood. She had huge interest in teaching young children of her society. Talking about it, she narrated,


I would have definitely been a teacher. Teachers are the sculptures of the society. They get the best out of a human being. Teaching is one of the noblest jobs in the whole world. Teacher, I believe, are the catalyst of change and largest contributors to society.And I can proudly say that I was a teacher in the past."
She devotes a lot of her time working for the social welfare of the society. She is associated with a number of non profit organisations to provide food shelter for the people in need.
Miss Tiara India International 2017 is a nature lover. She regularly attends tree plantation drives organised in her city.
She has feature in a number of television advertisement opposite big Bollywood stars like Akshay kumar.
She enjoys going on long bike ride with her group of friend.
Chum Darang is an inspiration for the young girls in her hometown. She wants the to believe in themselves and never stop dreaming. Even if you experience failure never back down instead stand up and try again because failure doesn't mean that you are a loser but giving up does.
The Badhaai Do actress is a popular social media influencer. She is often seen promoting a number of brands on her social media account.
Simran Choudhary (Actress) Height, Weight, Age, Boyfriend, Biography & More
Inder Kumar (Actor) Age, Wife, Family, Biography, Death Cause & More
Sabrina Bajwa (Neeru Bajwa's Sister) Height, Weight, Age, Boyfriend, Biography & More
Daniel Weber Height, Weight, Age, Biography, Wife, Affairs & More
Tanya Maniktala Age, Boyfriend, Family, Biography & More
Melanie Pais Height, Weight, Age, Boyfriend, Biography & More
Usher Height, Weight, Wife, Age, Biography & More
Bhavana (Kannada actress) Height, Weight, Age, Affairs, Biography & More