Buddhadeb Bhattacharya Age, Caste, Wife, Children, Family, Biography & More » CmaTrends
Quick Info→
Marital Status: Married
Father: Nepal Chandru Bhattacharjee
Age: 77 Years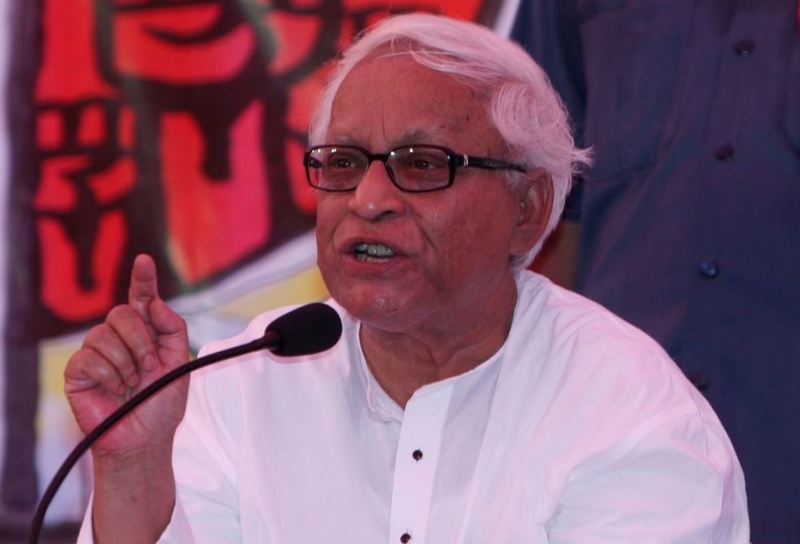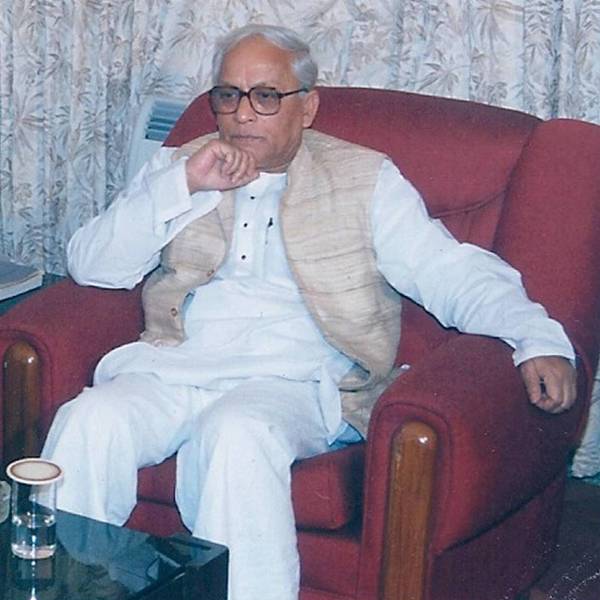 Some Lesser Known Facts About Buddhadeb Bhattacharya
Buddhadeb Bhattacharya is an Indian politician. He served as a Member of the Polit Bureau, Communist Party of India (Marxist) between 2002 to 2015. In 2000, he became the eighth Chief Minister of West Bengal till 2011. He served as an MLA of the Jadavpur constituency of West Bengal for twenty-four years. In the 2011 West Bengal elections, Buddhadeb Bhattacharya was defeated with a margin of 16,684 votes by Manish Gupta who was the former Chief Secretary of his own government.
During his tenure as the Chief Minister of West Bengal, Buddhadeb Bhattacharya attempted to industrialize West Bengal by setting up a deal with Tata Motors. However, the joint campaigns of the Trinamool Congress, Socialist Unity Centre of India, and Indian National Congress were faced by his ministry. Other events that took place during Buddhadeb Bhattacharya's government in West Bengal were the land acquisition dispute in Singur, the Nandigram incident, and the Netai incident.
Sukanta Bhattacharya who was a revolutionary poet of India was the cousin of his father. Sukanta Bhattacharya was a student of Sailendra Sircar Vidyalaya. In Bangladesh, Buddhadeb Bhattacharya had an ancestral house. In 1966, Buddhadeb Bhattacharya entered into politics and joined CPIM. In 1968, he was an active supporter of Vietnam's cause and also actively participated in food movements in West Bengal. This year, he was elected as the Secretary of the West Bengal State Committee of the Democratic Youth Federation.
He was elected as a Member of the Legislative Assembly from the Cossipore constituency in north Kolkata in 1977. In this year, under the leadership of Jyoti Basu, the CPIM party in West Bengal came into power. In 1982, Buddhadeb Bhattacharya lost the Legislative Assembly elections from the Cossipore constituency to the Indian National Congress leader Prafulla Kanti Ghosh. In the 1987 Legislative Assembly elections, Buddhadeb Bhattacharya won from the Jadavpur constituency of West Bengal on the ticket of CPIM. He was appointed as the minister of information and culture and served till 1996. From 1996 to 1999, Buddhadeb Bhattacharya served as the minister of home affairs. He became the eighth Chief Minister of West Bengal on 6 November 2000 after replacing 23 – year rule of Jyoti Basu. He also served as the 2nd Deputy Chief Minister of West Bengal from 2000 to 2001. From 2000 to 2011, Buddhadeb Bhattacharya served as the Minister of Land and Land Revenue in the government of West Bengal.
Buddhadeb Bhattacharya was a member secretariat in 1982. In 1982, he visited as a companion of Promode Dasgupta. In 1984, Buddhadeb Bhattacharya was a Permanent Invitee to Central Committee.
During his tenure as a Chief Minister of West Bengal, the state saw several developments in industries and IT services. Buddhadeb Bhattacharya is known for his slogan "do it now" in West Bengal. In 2003, the IT Policy of West Bengal was formulated that resulted in 70 per cent growth from 2001 to 2005 in West Bengal's IT field. In a press meet, in 2006, he talked about the ideologies of Marxism and stated that his party was following the policies of capitalism and not socialism. He said,


According to classical Marxism, there is a fundamental feud between capital and labour. But here we are practising policies of capitalism, not socialism. We do not want to raise slogans like 'ladai ladai ladai chai' (we will have to fight) and close down factories."
Once, the Chairman of Wipro, Azim Premji, called Buddhadeb Bhattacharya the Best Chief Minister in the country, and the then Finance Director of Infosys, T.V. Mohandas Pai, praised his diligence for the state. Pai said,


India's renaissance in the 21st century will come from Calcutta like it did in the 19th century."
In one of his interviews, in 1997, Buddhadeb Bhattacharya stated that he was a communist and an atheist. He talked about his religious views. He said,


I am a Communist and an atheist. But if I am to visit a temple, I would take off my shoes in deference to others' sentiments."
The Supreme Court of India issued notices in January 2006 to Buddhadeb Bhattacharya and other Left Front Government ministers in the land allotments that were made in the Salt Lake City town in Kolkata. His governance was highly criticised for the police actions against the protesters in Nandigram in East Midnapore. Various Indian political parties including Trinamool Congress, Party of Democratic Socialism, Bharatiya Janata Party, Communist Party of India (Marxist–Leninist) Liberation, Communist Revolutionary League of India, Communist Party of India, Revolutionary Socialist Party (India) and Forward Bloc criticized him for his actions. He was also criticised by his mentor Jyoti Basu.
Jyoti Basu balmed Buddhadeb Bhattacharya on 15 March 2007 that Buddhadeb failed to stop the police in Nandigram who openly shot innocent protesters. Soon, Buddhadeb Bhattacharya apologised for the same and stated in a media conference and stated that the Nandigram incident led several villagers to leave Nandigram due to these protests. He said,


area where there had been no rule of law and no presence of an administration for not one, two or 10 days but for two-and-a-half months, and many hundreds of villagers left Nandigram, and took shelter in a state relief camp outside Nandigram."
During his tenure as a Chief Minister of West Bengal, Buddhadeb Bhattacharya tried to industrialize West Bengal to change the face of the state; however, West Bengal was primarily dependent on agricultural income. Consequently, to strengthen his drive to set up factories in West Bengal deviated him from standard Marxist doctrine, and he began inviting foreign and national capital in West Bengal. The world's cheapest car Tata Nano Project was invited by him to set up in Singur near Kolkata. The other projects that were approved by him were the integrated steel plant in Salboni, West Midnapore district by Jindal group and a chemical hub at Nayachar. In 2008, the Tata Nano project was moved from West Bengal to Gujarat. All of his plans failed when his party suffered a heavy loss of votes in the Lok Sabha elections of 2009.
In 2011, Buddhadeb Bhattacharya lost the state assembly elections. The Trinamool Congress candidate Manish Gupta defeated him with a margin of 16,684 votes. Mamata Banerjee's Trinamool Congress won the power in the state. In 2015, he was relieved from his posts on the Politburo and Central Committee.
In 2020, a book titled Nazi Germany r Jonmo O Mrityu (transl. The Rise and Fall of Nazi Germany) was released by him.
In September 2021, Buddhadeb Bhattacharya's sister-in-law Ira Basu was found living on the footpaths of the streets of Dunlop in the Barabazar area of the North 24 Paraganas district of West Bengal. She is a PhD in virology and could speak English and Bengali fluently and worked for Priyanath Girls High School for more than 34 years. She is the cousin sister of Buddhadeb's wife.
In January 2022, on Republic Day, the government of India announced the names of the Padma Bhushan Awardees of India that included the name of Buddhadeb Bhattacharya. However, he refused to receive the award and said that he was not earlier informed about the award. He said,


I don't know anything about Padma Bhushan award, nobody told me about it. If I have been awarded the Padma Bhushan, I refused to accept it."

Soon, an official from the home ministry stated that his wife was informed about the award over the phone a day before the award distribution ceremony. He said,

She was informed about the award. There was a full day between the call and the announcement but we didn't hear anything."
The official Twitter handle of CPIM tweeted soon after Buddhadeb's Bhattacharya turned down the Padma Bhushan Award in January 2022. They stated that the work of CPIM was for the people and not for awards. They wrote,


Com. Buddhadeb Bhattacharya who was nominated for the Padma Bhushan award has declined to accept it. The CPI(M) policy has been consistent in declining such awards from the State. Our work is for the people not for awards. Com EMS who was earlier offered an award had declined it."
Com. Buddhadeb Bhattacharya who was nominated for the Padma Bhushan award has declined to accept it. The CPI(M) policy has been consistent in declining such awards from the State. Our work is for the people not for awards. Com EMS who was earlier offered an award had declined it. pic.twitter.com/fTmkkzeABl

— CPI (M) (@cpimspeak) January 25, 2022
Narendra Modi Caste & Family Background
Sonal Shah (Amit Shah's Wife) Age, Husband, Family, Biography & More
Rajnath Singh Age, Caste, Wife, Children, Family, Biography & More
Nitin Gadkari Age, Wife, Caste, Children, Family, Biography & More
Anurag Thakur Age, Caste, Wife, Family, Biography & More
Prem Kumar Dhumal Age, Wife, Biography & More
Swami Prasad Maurya Age, Caste, Wife, Children, Family, Biography & More
Charanjit Singh Channi Age, Caste, Wife, Children, Family, Biography & More